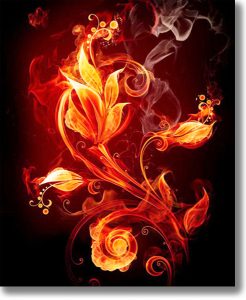 We recruit at three levels of higher education
 in the specialty "136 – Metallurgy",
educational program "Computerized casting processes":
– Bachelor (based on a complete secondary education or a diploma of a junior specialist);
– Master;
– Doctor of Philosophy.
Secrets of manufacturing and processing of metals – one of the most ancient professions that mankind has mastered at all times. Now the metal is used to make a variety of goods, devices and equipment – from paper clips and forks to cars and rockets. Metal production is the industry that provides the largest percentage of foreign exchange earnings in Ukraine and needs specialists in this field. Do you want to learn the art of making and using metals? Then the specialty "Metallurgy" – just for you!
New materials ensure the progress of mankind at all stages of its development and are crucial in our time. Having received education under this educational program you will be able to work in any sphere and to manage super difficult production processes. You will gain fundamental knowledge in the field of metallurgy on the basis of modern digital technologies and computer technology. We train high-level professionals and provide all opportunities for further successful career growth in modern enterprises, international and Ukrainian companies, where the acquired knowledge and skills are highly valued by employers. Graduates implement automated and computerized production facilities based on modern digital technologies and computer technology and design a variety of technologies in the metallurgical, aircraft, engineering industries, work as consultants on engineering issues in the industry.
The department trains specialists for the development of new materials , high-tech technologies of obtaining i shaping, defining properties and assess the quality of the finished product , automation of technological processes using modern means of computer technology and information technology .
The staff of the department applies student- centered learning and orients students to obtain learning outcomes with a deeper understanding and formation of a modern worldview through the acquisition of a high level of basic skills and knowledge.
Students "construct" their own content through active learning by engaging in the choice of what to study.
Teachers of the department have the theoretical foundations of student- centered learning and create an innovative educational environment in which the learning process is a process of qualitative transformation of students' learning environment, which aims at the ability to think critically based on an effective approach to connect problems, development of independence of students and increase of their responsibility for own results of training.
We regularly hold open days, where we will be happy to tell you about us. We will show our laboratories and scientific and technical achievements.
We promote:
– obtaining knowledge that is valued by foreign employers;
– achieving success in professional activities;
– employment with a decent salary.
You will find the answers to all your questions by visiting us (building №9 room 203).
More detailed information by phone:
050-546-06-83
097-290-86-16
093-647-18-48
Follow the news on social networks.